Christopher Bayer, Ph.D.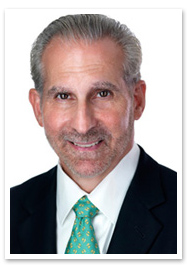 Since the early 1980s, Dr. Christopher Bayer has practiced as a professional New York City-based psychologist and psychoanalyst, specializing in the treatment of financial services executives, and their families, in the banking and securities industries.
From the boardroom to the boiler room, Dr. Bayer's practice spans every stratum in the financial services spectrum, with a case load that touches virtually every major bank, securities firm, and law practice on Wall Street.
Dr. Bayer has treated nearly a thousand financial executives, brokers, analysts, financial consultants, litigators, traders, corporate lawyers, CEOs, CFOs, CIOs,  and entrepreneurs over a nearly 30 year period. Through their eyes, Dr. Bayer has witnessed the dramatic evolution, and cyclical implosion, of our modern financial sector. Over the course of decades, Dr. Bayer leveraged this rare, highly privileged insider perspective to develop this unique course, and methods of treatment.
Dr. Bayer earned a Certificate of Specialization in Psychotherapy and Psychoanalysis from New York University's Postdoctoral Psychology Program in 1982. He was an Adjunct Lecturer at the New York College of Osteopathic Medicine for eight years, taught Dream Analysis at the Long Island Institute of Mental Health for four years, and he has lectured at the School of Social Work at Adelphi University, Molloy College, and the Henry George School of Social Science in Manhattan.
For ten years, Dr. Bayer was the Psychological Consultant at the Highland Preparatory School. He has extensive experience working with adolescents and their families. He has been a Clinical Supervisor in Yeshiva University's Psychology Doctoral Program, and he has trained interns and residents in Hillside Hospital's Psychology Internship Program.
Today, when not treating patients, Dr. Bayer devotes his time to teaching seminars and conducting workshops, lecturing, and writing on diverse subjects such as communication styles, addiction, trauma, cognitive functioning, and coping with stress.
Dr. Bayer has published extensively in the following areas: perception and psychophysics, the behavioral treatment of trichotillomania, cognitive impairment as a function of anti-hypertensive medications, psychological adjustment in Canadian resource frontier communities, psychological aspects of testimony, community psychology internship training, programming for chronic psychiatric patients, prison counseling programs, and the development and application of "toxic product syndrome theory" to business sustainability scenarios and financial products.
"Money-Mind101: Financial Management Training for Young Adults™" grew out of Dr. Bayer's book project. Current research, the myriad of financial crises, and the interactive nature of the world's global economy have all conspired and inspired the development and scope of Money-Mind 101. Money, in and of itself, possesses many mysteries, complications, appeal, and of course necessity for living a life one chooses, and afford.
One of Dr. Bayer's most recent articles has focused on the development of a business construct termed "Toxic Product Syndrome" which is posted on the Social Science Research Network. He is also part of a development team which has created a shareholder activist platform for the "voiceless investor" (100 million strong in the United States): www.theshareholderactivist.com.
Dr. Bayer is an inventor, and a member of the Inventors Association of Manhattan. His team is currently working on two major and novel projects: an organ donor system, and a credit card debt management system. Both are business method systems.
From the patients he treats to the students he teaches, Dr. Bayer specializes in dealing with issues and obsessions related to money.
To contact Dr. Bayer, email: Christopher.Bayer@Money-Mind101.com.